Latest update from Download Festival @DownloadFest

Just a few of the reasons why we're looking forward to Marilyn Manson at Download '18! 💀🔥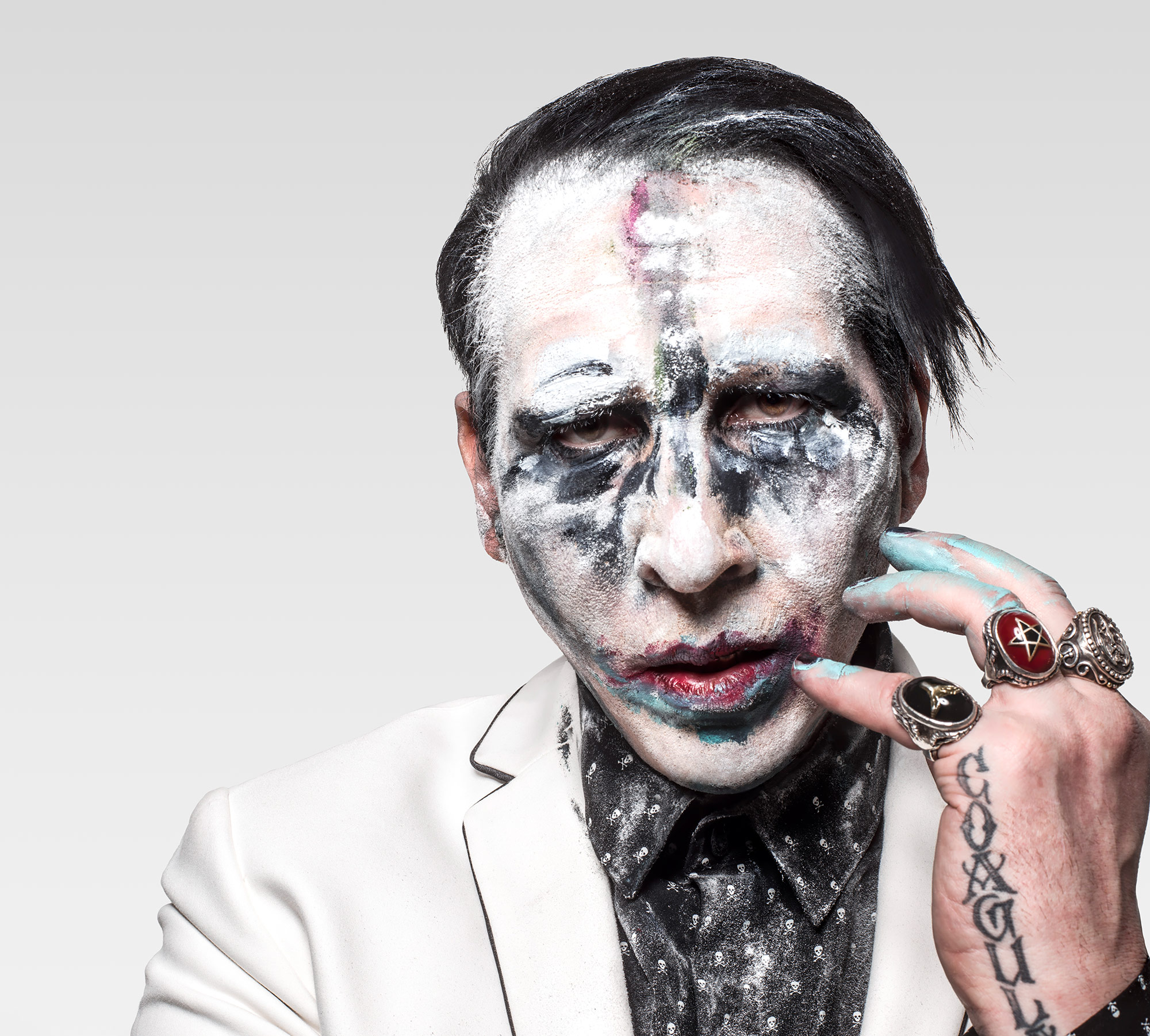 Why Marilyn Manson Is More Important Now Than Ever
The Antichrist Superstar himself is making a return – and we just can't wait. Here's why we're ecstatic to see him perform at the home of rock, Donington Park.

Download Festival

Source
Facebook Posts
The rebels are BACK! Black Veil Brides have released their new album 'Vale'! 🤘🔥🖤 ... See MoreSee Less
When you're happy about the clashes at download so you're not forced to watch Black veil brides 😂
I don't think it's their best album, wretched and divine is better
Will not be watching this heap of dog 💩
Motley Crue be like... "Aaaaaw...thats cute"
Saw them 2012. Vocalist is such a twat
Saying its the best black veil brides album is like saying you won the special olympics. Like, yeah good for you, but youre still retarded.
Looking at the Thumbnail. You sure they aren't part of the Pearly Kings and Queens?
It's like one direction found their mum's motley Crue LPs.
Lol, that's a good one!....wait, it wasn't a joke?
It actually pretty good.... Dont judge by looks.
Throwback to when they got bottled DL15 😂👏🏻
Rather listen to nickelback
Rebels? Ha ha ha ha ha ha ha ha ha ha ha great joke
Oh god. Hardly rebels. They're trash.
Why do people bother even commenting when they don't like a band? I don't like them personally but it's totally ok that people do!
We're putting together the next instalment of our Dog Blog and want to know what YOU would like answered by the team! Submit your questions HERE 👇👇 ... See MoreSee Less
Here's a suggestion announce some bands.
I'd like to know who the fcuk else is playing tbh 🤭
How about the next instalment of bands would be better
More bands please! Possibly Psychostick 😉
When are day tickets going on say?
The number of Download branded plastic cups in circulation was tiny last year compared to the crappy generic ones. Over the course of 3 days I wasnt even able to collect all the designs. And it was rare to even see one at a bar. With more time to prepare will we see an improvement in availability?
Are you going to sort out the queues at the bar? (The answer, BTW, is :1. Stop thinking you're a pub which has to sell dozens of different drinks, and 2. get rid of the cash and go back to tokens - grab a plastic cup and a bunch of tokens at the start, and exchange unused ones at the end.)
Name the next lot of bands. Plus why's Paris 4 days now?
Just announce more bands, literally all anyone wants. And considering the development of the lineups with most festivals in Europe, especially as they take place after Download, it's quite shocking the lack of bands you have announced. What are you waiting for?!?
I agree with most. Just bands please
Add stone broken and fozzy to the mix again and I'm in
Download in Brazil, Please.
Everyone angry face all of Download's posts until they announce bands lol
I second that. More names. Come on!! I'm making my way over from the Netherlands. I need more encouragement !!!!
More bands! Alex Craig Leanne Hicken Liam Lee
Can we have 4 days like Paris please =]
Suggestion: Architects to headline after their next album comes out. You know it makes sense.
Would you rather be bummed by a horse and nobody knew about it, or not bummed by a horse but everybody thinks that you have been?
LOAD MORE>>>
Facebook Posts
Jun 8, 12:00pm - Jun 10, 11:00pm
Download Festival
Castle Donington, DE74 2RP Map
Download Festival will take place from 8th - 10th June 2018.

Friday Headliner - Avenged Sevenfold
Saturday Headliner - Guns N' Roses
Sunday Headliner - Ozzy Osbourne

Tickets are available here: goo.gl/rG1jWo

\m/
15558 interested · 8616 going
Jun 10, 11:00am - Jun 10, 11:00pm
Download Festival
Castle Donington, DE74 2RP Map
4381 interested · 1403 going
LOAD MORE>>>